Mobile Money
Developing a strong ecosystem for mobile money; supporting mobile wallet, e-commerce, microinsurance and microfinance services.
Enhancing financial inclusion for the unbanked
Ooredoo has emerged as a pioneer in mobile financial services in recent years, facilitating more than 3.5 million transactions a month in Qatar, Tunisia and Indonesia, with plans in place to launch in Iraq and Myanmar in the near future.
Typically, customers can transfer money domestically and internationally, top-up their own pre-paid accounts or those of their friends and family and pay bills. In some markets customers can receive salary payments, micro-finance or working capital loans as well as get personal insurance or use carrier billing in app stores and for e-commerce purchases all using their mobile phones.
We are also working closely with other operators to deliver Mobile Money Interoperability to enable customers to manage and access money across borders and devices in a seamless environment.
Ooredoo Qatar Mobile Money   Indosat's Dompetku
---
Universal financial access by 2020
Ooredoo supports the World Bank Group's efforts to promote financial inclusion and deliver universal financial access by the year 2020.
To support this goal, Ooredoo has committed to providing 17 million people with mobile financial services customers by 2020, across diverse markets including Qatar, Kuwait, Oman, Indonesia, Myanmar, Algeria, Maldives and Iraq.
In signing up to the World Bank Group initiative, Ooredoo is a joining a broad coalition of partners to support the 2020 Goal across its footprint in North Africa, the Middle East and Southeast Asia.
The World Bank Group's 2020 commitment will help empower a significant portion of the two billion people around the world who remain without accounts and help propel the global momentum for meeting the universal financial access.
Smart Solutions
Ooredoo's smart solutions enable greater automation and productivity - they provide more people with faster access to a world of information and service support.
Smart Solutions at Your Fingertips 
More than ten major cities within Ooredoo's footprint are classified as "mega-cities" hosting a population of more than ten million.  As cities across the world deal with a growing range of issues, including over-population, traffic congestion, pollution and high levels of energy consumption, 'Smart Cities' are emerging as a significant opportunity to enrich the lives of the population.  Smart Cities are defined as urban areas which use ICT solutions to address mobile, transport, energy sustainability, infrastructure, governance, and security issues. 
Ooredoo is already working with a number of leading organisations to support the development of smart cities, and has signed a strategic alliance with KT Corporation of Korea to explore new concepts and innovations.
These services include but are not limited to:
Mobile Device Management 
City services 
Smart metering
Smart transport solutions
Gated community access control 
CCTV surveillance services  
Smart public services 
Wifi access
Smart stadium technology
Ooredoo's smart stadium technology includes a range of intelligent network solutions designed to deliver news and information to fans inside the stadiums and a global TV audience.
---
Smart Living Baytcom project
Ooredoo also launched The Smart Living-Baytcom Project at the recent ITU Telecom World – a 'Proof of Concept Demo House' filled with the next generation of smart living concepts. 
The Baytcom project is a state-of-the-art, three-storey villa which showcases technology designed to allow family members to customise their everday living using high-tech features for home entertainment and automation, smart utilities, concierge services, personal cloud and home security.
Ooredoo also organised the inaugural Baytcom Hackathon, a special contest for designers, app developers and creative technologists, who created new applications and platforms for smart, sustainable and enriching lifestyle solutions.
---
Smart Cities Council
In December 2014, Ooredoo was confirmed as a Lead Partner in the Smart Cities Council, a leading industry coalition formed to accelerate the move to smart, sustainable cities. Ooredoo joined global leaders in the smart cities sector who sit on the council, including IBM, Microsoft, MasterCard, and Cisco.
As a lead partner in the Smart Cities Council, Ooredoo has the opportunity to aid the direction of the emerging smart cities sector in Qatar, the Maldives and across its global markets. 
Mobile Identity
Promoting global standards and secure Digital Identity Services to help enable customers to safely access mobile digital services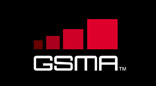 Mobile Connect allows consumers to safely access mobile and digital services such as e-commerce, entertainment, banking, health and digital entertainment as well as e-government portals via their mobile phones. It provides secure access to these services as well as greater privacy and robust data protection. Launched first for Ooredoo Group in Indonesia, this higher level of protection is particularly important for the growing number of Indonesian consumers accessing these services from their mobile phone.