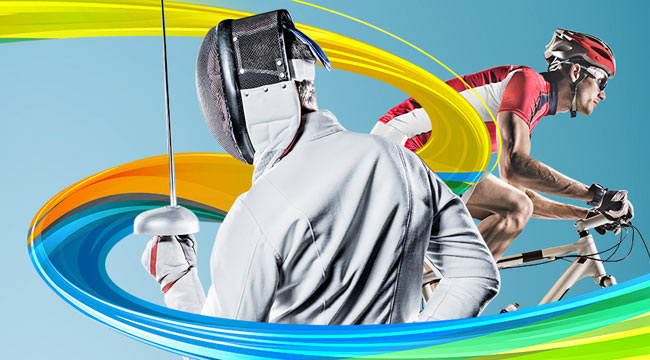 Ooredoo is providing support for national teams across its footprint, with fans taking to social media to cheer on their countries' sporting heroes.
Several of the group's operations work directly with some of the athletes competing at this year's Olympic Games in Brazil, including Olympic skeet shooting competitor and Ooredoo Qatar brand ambassador, Nasser Al-Attiyah, the Algerian Fencing Federation and the Algerian Cycling Federation.
Ooredoo Qatar has signed an agreement with the Qatar Olympic Committee (QOC) to support the committee's work, including a number of upcoming international sporting events.
As part of the agreement, Ooredoo is supporting Bayt Qatar, the QOC's Olympic hospitality house in Rio de Janeiro. A full delegation from the company was present for the opening week of the Olympics, and support included the sponsorship of a 'Legendary Match', a friendly football match between respected retired and celebrity players.
The game took place at Bayt Qatar, and included the most internationally capped Brazilian player of all time, Cafu, Bayern Munich and Inter Milan defender Lúcio, and more.
Ooredoo companies are also providing a range of channels to enable people to support these sportspeople via their world-class networks.
Ooredoo Algeria and Ooredoo Maldives have already posted supportive messages on their social media presence aimed to encourage followers to join in with the spirit of sportsmanship.
Ooredoo Tunisia has also launched a sports-themed online game that has seen a huge response on the company's Facebook page, and gives followers the chance to win a Samsung Galaxy J3 device every day.
In Qatar, Ooredoo is posting daily messages on social media to support Team Qatar and cheer on the participating Qatari athletes.
As well as social media, Ooredoo customers can keep up-to-date with the Olympics across its footprint via the Ooredoo network, which enables customers to stream live content and see the latest results.
Sport is a major part of Ooredoo's social responsibility strategy, and the company aims to encourage young people to get involved in sport and promote athleticism to its customers, via the inspiring athletes competing at this years games.
The Rio Summer Olympics will end on 21 August 2016.
-END-
About Ooredoo
Ooredoo is a leading international communications company delivering mobile, fixed, broadband internet and corporate managed services tailored to the needs of consumers and businesses across markets in the Middle East, North Africa and Southeast Asia. As a community-focused company, Ooredoo is guided by its vision of enriching people's lives and its belief that it can stimulate human growth by leveraging communications to help people achieve their full potential. Ooredoo has a presence in markets such as Qatar, Kuwait, Oman, Algeria, Tunisia, Iraq, Palestine, the Maldives, Myanmar and Indonesia. The company was named "Most Innovative Company of the Year – MEA Region" at the 2015 International Business Awards.
The company reported revenues of USD 8.8 billion in 2015 and had a consolidated global customer base of 117 million customers as of 31 December 2015. Ooredoo's shares are listed on the Qatar Stock Exchange and the Abu Dhabi Securities Exchange.